By Dr. Hasina Akhtar
INTRODUCTION OF VITAMIN B3 or NIACIN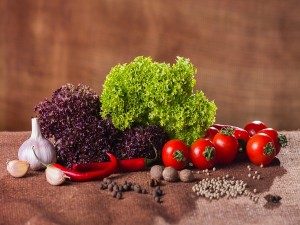 Vitamin B3 also known as niacin or nicotinic acid (pyridine-3-carboxylic acid) is a water soluble B vitamin. Its derivative nicotinamide is the precursor of two vital coenzymes produced in human body, Nicotinamide Adenine Dinucleotide Phosphate (NADP) and Nicotinamide Adenine Dinucleotide (NAD). NAD is involved in the breakdown of carbohydrate, fat and protein whereas NADP is needed in fat as well as cholesterol biosynthesis [1]. None of the coenzymes are related to the nicotine found in tobacco, although their names are similar.
DISCOVERY [2, 3]
Vitamin B3 was first described by Hugo Weidel in 1873. In 1937, Conrad Elvehjem extracted it from the liver. Dr. Tom Spies found nicotinic acid (or vitamin B3) as pellagra-curative. It was thus named as Pellagra preventative factor. When the biological significance of nicotinic acid was realized, it was named as niacin to avoid the perception that niacin-rich food contains nicotine. The name 'niacin' was derived from nicotinic acid +vitamin.
STRUCTURE (4)
The basic structure of Vitamin B3 contains a pyridine ring, with a carboxyl group (-COOH) at the 3-position. Its derivative nicotinamide is produced when the carboxyl group is
replaced by carboxamide (-CONH2) group. The structure of vitamin B3 (niacin and nicotinamide) are given below:
Niacin
Nicotinamide
DIETARY SOURCES [5, 6]
Major dietary sources of vitamin B3 are beef liver, fish (Tuna, Swordfish, Salmon), beets, sunflower seeds, peanuts, brewer's yeast, mushrooms, avocado, carrots, broccoli, tomatoes. In addition, foods containing Tryptophan such as poultry, red meat, eggs, and dairy products are good source of this vitamin as this amino acid can be converted into niacin in human body. Fortified breakfast cereals and breads may also contain this vitamin.
RECOMMENDED DIETARY ALLOWANCES [RDAs (mg/day) FOR VITAMIN B3 (5)]
| AGE | MALE | FEMALE | PREGNANCY | LACTATION |
| --- | --- | --- | --- | --- |
| 0-6 months | 2 mg/day | 2 mg/day | | |
| 7-12 months | 4 mg/day | 4 mg/day | | |
| 1-3 years | 6 mg/day | 6 mg/day | | |
| 4-8 years | 8 mg/day | 8 mg/day | | |
| 9-13 years | 12 mg/day | 12 mg/day | | |
| 14-18 years | 16 mg/day | 14 mg/day | 18 mg/day | 17 mg/day |
| 19-50 years | 16 mg/day | 14 mg/day | 18 mg/day | 17 mg/day |
Adults > 50 years of age should take supplement as dietary intake of niacin tends to decrease at this age.
WHO ARE AT RISK FOR VITAMIN B3 DEFICIENCY
Vitamin B3 deficiency is observed
FUNCTIONS (15–18)
NAD is involved in the catabolism of proteins, lipids, and carbohydrates.

NADP is involved in the synthesis of cholesterol and fatty acids.

It is also involved in DNA repair, cell signaling as well as the production of steroid hormones in the adrenal gland.
Thus organs that require higher energy such as brain or organs that have higher turnover rate (gut, skin) are most susceptible to this vitamin deficiency.
DEFICIENCY OF VITAMIN B3 [17]
Severe dietary deficiency of this vitamin causes pellagra, a disease characterized by diarrhea, dermatitis, and dementia. Other common symptoms of pellagra include hyperpigmentation, thickening of the skin, inflammation of the mouth and tongue, digestive disturbances and eventually death, if left untreated.

Niacin deficiency may also results in psychiatric symptoms including irritability, poor concentration, anxiety, fatigue, restlessness, apathy, and depression.
TOXICITY (19–20)
Vitamin B3 is a water-soluble vitamin and is excreted in the urine. No known risk of dietary toxicity from naturally occurring niacin in foods has been reported. However, use of higher amounts of niacin supplements to treat certain medical conditions, can be risky. Doses >50 mg niacin can cause side effects such as "niacin flush," which is a burning, tingling sensation in the face and chest accompanied by red skin. Therefore, children and pregnant women or lactating mother should not take niacin supplements in excess of the daily requirements (RDA) unless it's recommended by their doctor. Moreover, niacin at extremely high doses can cause niacin maculopathy, a thickening of the macula as well as ratina leading to blurred vision and blindness. Hyperuricemia, abnormally high uric acid level in blood, is another side effect of taking high-dose niacin that may exacerbate gout.
VITAMIN B3 AND HEALTH [21–25]
Vitamin B3 (niacin) helps convert foods (carbohydrates, proteins) into fuel (glucose), to be used up by the body to produce energy. Moreover, it also helps the body make various sex and stress-related hormones in the adrenal glands and other parts of the body. Besides, it has beneficial roles for our heart's health as well as skin:
Cardiovascular disease
Niacin alone appears to reduce the risk of cardiovascular disease. In 2001, the National Cholesterol Education Program (NCEP) recommended niacin alone for cardiovascular and atherogenic dyslipidemia, an abnormal level of lipids (cholesterol and fats) in the blood, in mild or normal LDL levels or in combination for higher HDL levels. By lowering VLDL levels, niacin increases the level of HDL, the good cholesterol in blood, and therefore it is sometimes prescribed for people with low HDL, who are also at high risk of a developing a heart attack. However, high doses of niacin may have side effects including flushing of the skin, headache, dizziness, blurred vision, stomach upset as well as an increased risk of liver damage. Niacin should not be taken in higher doses without consulting the doctor.
Vitamin B3 and skin
The Food and Drug Administration (FDA) has approved vitamin B3 for the treatment of pellagra. Due to its antioxidant, anti-wrinkle, and whitening effects, many cosmetic products such as skin cream, lip bum etc contain vitamin B3.
DRUG INTERACTIONS (13, 26–28)
| DRUGS | DRUGS USED FOR | INTERACTION |
| --- | --- | --- |
| Blood thinner (anticoagulants) | Myocardial infarction, stroke, pulmonary embolism | By increasing the effects of these drugs, niacin may increase the risk of bleeding |
| Sulfinpyrazone | Gout | Niacin may inhibit this drug's effect. |
| Statin (Simvastain etc) | Cholesterol lowering | Co-administration of niacin with statin may enhance the risk of rhabdomyelosis, a relatively uncommon condition in which muscle cells are broken down to release enzymes and electrolytes into the blood causing kidney failure. |
| Isoniazid and Cycloserine | Tuberculosis | May lower niacin level in the body |
REFERENCES
Wan P, Moat S, Anstey A. Pellagra: a review with emphasis on photosensitivity.  Br J Dermatol. 2011. 164(6):1188-200.
              B3 by Hasina Akhter, PhD. Page-10