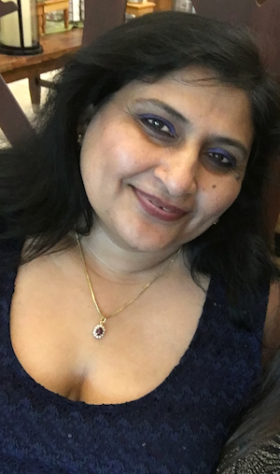 Meenakshi Noll
MD,Ph.D.,CEO,
Director Scientific Team
DR. Noll is a molecular and medical geneticist with a doctorate in Biochemistry and molecular biology. She has over two decades of actual research experience in various countries like India, Germany, Nairobi, Japan and United States, and has over 20 publications in peer-reviewed journals. Thus, due to her expertise in both medicine and biochemistry, she has the perfect foundation to view the basic structures of various supplements and their function in the body. In addition to counseling addiction patients, she has provided advice to numerous people over the years to achieve their desired health and weight goals.
Here, at The Scrutinizer, she overseas all the literature and current research that comes out on various health related topics, especially nutrients, and directs our team of scientists to keep up with all the research articles that are published in peer reviewed journals. Therefore, the science team has a database with each and every article on the topics of interest for our readers. The team then breaks down all the gathered information into simple form for our readers to easily understand and find what they are looking for.
In addition, if any of the readers have questions, she tries her best to respond to individual queries and even help them make individualized plan to achieve their health goals.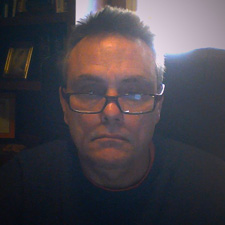 DR. Perry McLimore
MD, JD
Dr. McLimore is a healthcare attorney and a medical, healthcare reform, legal and healthcare writer. Dr. McLimore practiced emergency and ICU medicine for 23 years. He retired and entered law school. Currently, Dr. McLimore works as an expert consult for other attorneys involved in medical cases. In addition, he is an active writer in the fields of medicine, medical diseases, healthcare, and healthcare reform. He is the author of three books and multiple articles. Dr. McLimore is an author, editor, and staff member for Scrubspeak,, a website for physicians.
Dr. McLimore obtain a BS in biology at Brescia University in Owensboro, Kentucky. His medical degree is from the University of Louisville in Louisville, Kentucky. Medical training was at Duke University located in Durham, North Carolina. Dr. McLimore underwent fellowship training at the National Institutes of Health in Bethesda, Maryland. He graduated with a law degree in 2009 from William Howard Taft School of Law located in Santa Ana, California.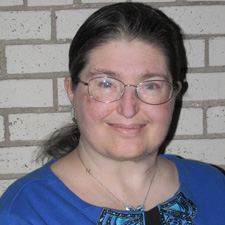 Joanne P. Shelby-klein
BSN, RN
Joanne has been a Registered Nurse for over 30 years. She was a Dialysis Nurse for over 21 years and also has experience in Multiple Sclerosis, Insurance Utilization Review, Case Management, volunteer Patient Advocate and Mentoring Angel for Imermans Angels Cancer Support. She has served as a Staff Dialysis Nurse, Charge Nurse, Clinical Manager for a Dialysis Clinic, Patient Educator (including writing all patient education materials used), Staff Educator, member of Risk Management and CQI committee, and writer/editor of Dialysis clinic patient newsletter.
Joanne earned her Bachelor of Science in Nursing at Alderson-Broaddus University in 1984 and serves as the Vice President of the Nursing Alumni Association since 2013. She serves as a medical consultant and researcher for a science fiction novelist and is a policy and procedure, and patient education consultant for a developing Senior Companion business in Florida.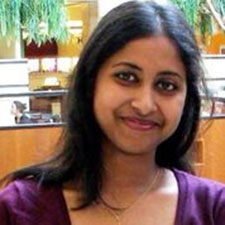 Swapnali Halder, Ph.D.
Dr. Swapnali Halder is a highly motivated individual with over 5 years of experience in biomedical research and science writing. She is a person with critical thinking ability, expertise dealing with wide range of research data, and effective communication skill to serve audiences from scientific as well as general community. Thus, here at The Scrutinizer, she is able to review the peer reviewed journal articles, translate and compile the scientific knowledge into a simple and unbiased form that everyone can understand in accordance with our company's mission.
Dr. Halder has a doctorate in Molecular Biosciences from Arkansas State University, AR, USA. Her academic qualifications also include a Bachelors degree in Microbiology and a Masters degree in Biotechnology, from India.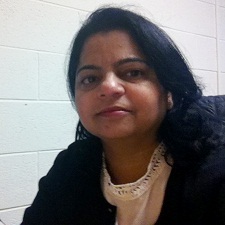 Vaishali Kulkarni, Ph.D.
Dr. Vaishali Kulkarni is an academic scientist and an aspiring medical writer with publications in peer reviewed journals. She has passion for science and research that has compelled her to go beyond the laboratory boundaries and make science accessible and fun for everyone especially kids. She works to popularize science through her writings and science clubs with hands on science projects / workshops / science fairs for children.
Dr. Kulkarni has doctorate in Ethnobotany, and a decade of postdoctoral research experience in Neuroscience specially learning and memory, neural plasticity from TIFR, India and UMDNJ/Rutgers University, New Jersey, USA.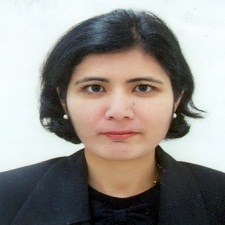 Hasina Akhtar, Ph.D.
Dr. Hasina Akhtar had a doctorate in Pharmaceutical Sciences, and Masters and Bachelors in Biochemistry & Molecular Biology. She has been a postdoctoral fellow at the University of Alabama at Birmingham, USA. Her research experience lies inProstate Cancer Bone Metastasis, Alzheimer's Diseaseand Lung Fibrosis. During her research career, she has enriched her knowledge in scientific research and has gained experience in scientific writing through publishing in peer reviewed journals and writing grants for funding. Both are extremely valuable tools for a medical writer professional that enable her to write on various topics following science based medicine, that is in accordance with the mission at The Scrutinizer.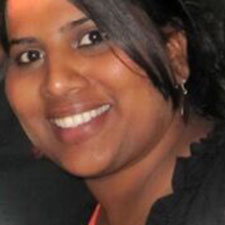 Catherine Murari-Kanti, Ph.D.
Catherine Murari-Kanti has an M.Pharm from Cerighton University, Omaha, NE. She is currently finishing her Ph.D in Cancer research from the University of Nebraska Medical Center. She is very interested in pharmacology, human body and its working and understanding human diseases. She strictly believes that if if knowledge cannot be imparted to others, the way they understand it then we have failed education itself. Thus, she is very passionate about scientific writing and impart the knowledge to people in a way they can understand.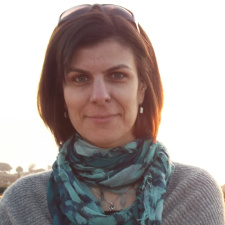 L. Claudia Pop, MD, Ph. D.
Claudia holds a medical degree from Romania. For the past 5 years she has been working toward her PhD degree in Nutritional Sciences at Rutgers University of New Jersey. She has been interested in nutrition as an essential component of human health since she first started her medical training. Currently her research aims to understand the link between obesity, weight loss and bone health. Also, a major research interest for Claudia has been the effect of vitamin D supplementation on several health outcomes such as bone health, metabolic health and cognition. Her medical background and her training as a researcher provide Claudia with the tools to present valuable scientific information in an accessible way to people.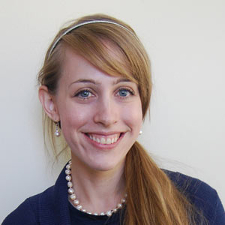 Christina Ripp, M.A.
Christina holds an M.A. in Mental Health Counseling from the University of New Mexico. During graduate school and continuing after her recent graduation, she has worked on research projects focused on addictions and Motivational Interviewing. She has expertise with coding Motivational Interviewing sessions and helping clinicians improve their MI skills, both for clinical and research purposes. Christina has experience with translating technical jargon into language for the general public, and brings enthusiasm for communicating about mental health.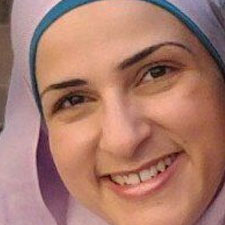 Hamsa Al-Aqqad,
PHARMACIST, M.SC., B.SC.
Hamsa Al-Aqqad, Pharmacist, M.Sc., B.Sc. (Hons), University of Jordan, Freelance Medical Writer, Feltham, Greater London.
Hamsa Al-Aqqad has a keen interest in pharmaceuticals, healthcare, and education. Ever since she started her career as a scientific officer, she has been dedicated to updating her knowledge regarding the latest research.
Throughout her career, she has frequently researched, written, edited and proofread medical education and communications materials for healthcare professionals as well as patients, in addition to relevant detailing aids for medical representatives.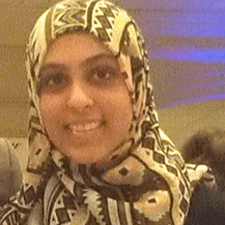 Aiman Bandali
Aiman Bandali is a sixth year (P4) pharmacy student at Rutgers University and has earned a minor in psychology. She is actively involved in Student National Pharmaceutical Association (SNPhA) by organizing diabetes and blood pressure fairs geared towards underprivileged communities.
Rewarding activities such as these attract Aiman, and she stands strong to help other students succeed in pharmacy school. She has had prior research and medication therapy management (MTM) experience, and brings her extensive drug-based knowledge and aptitude for writing to The Scrutinizer.
Elhaam Bandali is a 2nd year graduate student pursuing her M.S. degree in Nutritional Sciences at Rutgers University. She has a B.S. degree in Nutritional Sciences and Psychology with a minor in Biology. Her research involves the use of the TNO gastrointestinal model (TIM-1), an in vitro model replicating the biological events occurring in the lumen of the stomach, duodenum, jejunum, and ileum, to study the effects of different fat diets on calcium bioaccessibility. Currently, she is a Research Associate Intern at Viocare, Technologies for Healthier Living, where she writes Small Business Innovation Research grant proposals for commercializing novel healthcare technologies. Elhaam hopes to use her exceptional writing skills acquired from her research and work experience and her passion for science to share knowledge with the general public.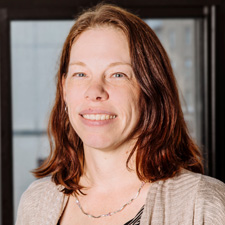 Victoria Brewster, MSW
Victoria graduated from SUNY- Albany with a Master of Social Work degree in 1997. For the past fourteen years, Victoria has worked with seniors/elders as a case manager and group facilitator. She has three years of combined experience with children, families, and adults with diagnosed mental health issues as a therapist and case manager.
Her interests include: aging, end-of-life care, grief/bereavement, improving healthcare, issues related to social work and other mental health professions, needed changes and solutions in education for youth, and mindfulness. She is a contributing writer at OTTITI, a staff writer at Social Justice Solutions, a member and volunteer with Dying with Dignity Canada and Seniors Action Quebec.
Victoria has a personal blog, is a group owner for the End-of-Life Discussion Group for Professionals on LinkedIn, and she is co-authoring a book on death, dying, and the end of life; anticipated Summer 2015 release.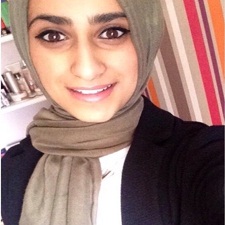 Lubna Ahmed
Lubna Ahmed is a recent graduate from the University of Hertfordshire, UK, majoring in Human Biology and Journalism. She has been a Student Ambassador at the University, runs a biology blog and enjoys volunteering her time for children. She enjoys creative writing and has a story published on a self-publishing platform with 4000+ reads.
Her dissertation addressed dietary advice particularly in relation to Mediterranean diet. Her goal is to be able to make a difference in the world with her writing, researching and publishing valuable information. Here at The Scrutinizer, she brings her passion for writing about the workings of human body and her expertise on various diets.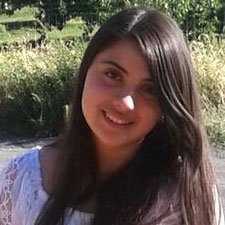 Ann-Christine
Ann-Christine is our youngest intern and a freshman in high school. She is an avid reader and writer, even has a published book to her credit. Here at The Scrutinizer, she helps with literature searches from search engines like pubmed, ovid, helps edit the articles and even contributes the articles like Huntington's disease. She is a violinist in her school orchestra.
In her free time she paints especially batiks, and enjoys horse back riding, swimming and playing chess.