Essential Oils Administration Instead of Opiates for Pain in Wisconsin Ambulances
An ambulance service in Wisconsin has implemented the use of Essential Oils (Aromatherapy) instead of Opiates for pain. They are hoping that administration of these chemicals (complex alkaloids ) to patients will reduce the opiate use.
I have thoroughly read all the reported articles on this topic of preventing the opiate crisis by administering essential oils instead of 'Real' Medicine.  No one has explained the following:
the basis of implementing aromatherapy in an ambulance.
nobody has provided any explanation as to how essential oils would achieve the goal of combating opiate misuse.
Following the FootSteps of One of My Favorite Scientists: Albert Einstein
"I Have No Special Talents, I'm Just Passionately Curious."
Thus, I Question Everything and Use My Critical Thinking Skills to Reach the Final Decision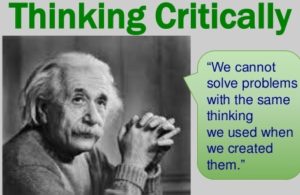 I have nothing against the essential oils or any other hypothesis that is presented to me. Rather, I am glad to look thoroughly at the explanations, chemistry, mechanism and all the literature (perform a meta analysis) available on the topic of discussion.
As a scientist, I am always looking for the truth and I keep an open mind (but not that open that My Brain falls out).
What this means is that we do not make scientific/medical conclusions based on our 'beliefs', or a wishful thinking. Rather, we need to use our grey matter to think critically and remain unbiased to the outcome.
Then and only then,
we can eliminate plethora of misinformation surrounding the globe, and
make correct decisions for our health, and for patients
Misinformation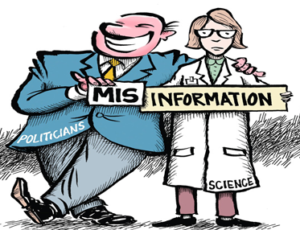 This deceiving information is spread by some people:
(1) Unintentionally, or
(2) Intentionally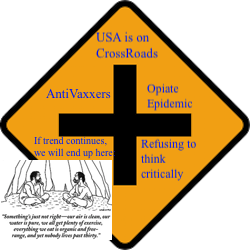 It is because of all this hotch potch information floating around, that today even a superpower like United States of America is standing at cross roads of          
opiate epidemic on one hand,
the return of once eradicated diseases on the other (false facts on vaccinations)
Not to mention, unwillingness to understand what pesticides and GMOs are, thus hurting our food supply
will take back this progressive society back into stone age (very fondly called Paleo era, paleo diet).
I have written this little introduction on facts and fallacies of misinformation to demonstrate
(i) the dangers/risks that a bad information poses to our lives and our loved ones. (ii) In an effort to better our health, believing wrong reports, is in fact doing the opposite (I will be publishing a full article on this topic in second week of September 2018)
(iii) at the end of this article, I'm going to address each of the misguided statements that Wisconsin Medical Team has made regarding the use of essential oils to fight the war on opiates, and lastly
(iv) Most importantly, I'm hoping all the readers can use the facts provided to reach conclusions and be able to discuss
What are Essential Oils: Are they Natural Substances Free of Chemicals?
Hardly! For some reason, lately most individuals believe that anything produced by a plant is
Healthy
Natural, therefore has to be the best
Without the presence of ANY chemicals
This is a misconception to the fullest. They forget 'chemicals' are the substances that give everything their properties. I explain this with example of Essential Oils.
A Short and Quick Explanation of Chemistry of Essential Oils
Essential oils are complex mixtures of volatile to semi-volatile compounds, usually with a strong odor, rarely colored, soluble in organic solvents, and insoluble in water. Terpenes are the key components of essential oils and Turpentine, hence the name 'terpenes' (C10H16).
The distinctive character of the essential oil comes from the 'chemical' functional group it contains. e.g. esters, ethers, aldehydes, lactones, ketones and aldehydes.
The essential oil known as lemon oil contains the terpene d-limonene. Two other representative examples are: Thymol and Geraniol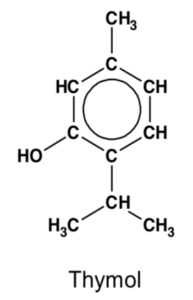 Aromatherapy Protocol in Place For Making Scary Ambulance Rides Fun
Yes, this topic is very serious and unfortunately the news is true. Ambulances in Wisconsin are now fully stocked with six different Essential Oils to treat nausea, anxiety and/or pain. Professional Ambulance Association of Wisconsin (PAAW) reports that a specific procedure is in place for administering the essential oils.
A Specific Procedure to treat patients with essential oils?
There are two protocols for the administration of the essential oils to the patients, explains Denise Nicholson. She is a Registered and Certified Clinical Aromatherapist who has extensive knowledge of essential oils. She leads the essential oils program at Gundersen Health System.
Inhalation
Contact with skin
I. Inhalation involves the following steps:
A few drops of the required essential oil are placed on a cotton ball
This cotton ball is taped to the chest of the patients
II. Contact Method: This involves some foot massage. A small amount of essential oil is diluted and rubbed on pads of patient's feet.
"Insanity is doing the same thing over and over again and expecting a different result"
This is very confusing at least to me. Dr. Eberlein is an MD which means he is a Doctor of Medicine, but he wants to treat patients without medications. If that is the case, he needs to get a degree in Naturopathy (ND), Homeopathy, Ayurveda and many more disciplines to choose from.
Eberlein also said, "the success the company has seen, inspired him to utilize the oils in ambulances, but only where it's deemed appropriate." How does he decide in which circumstances are they appropriate?
Secondly, he is using them in an ambulance that is a very short ride to the hospital (usually), and almost NO CHANCE of these patients becoming addicted to opiates during this trip.
Are the essential oils safe for EVERY patient in the ambulance?
Dr. Eberlein is correct in saying that "scent is a powerful thing. It could cause nausea or calming effect." However, as a medical director he failed to see the following problems with his approach:
This is an emergency situation where the goal is to transport the patients to ER in the shortest time possible without intentionally adding unknown parameters.
Paramedics are trained to stabilize the patient but cannot diagnose the condition the patient suffering from.
What if some patients are allergic to the oils administered? This information is not in patient chart.
By the time the patients reach hospital, they could have some added symptoms (namely rash, breathing problems, vomiting, hives etc.).
The attending clinician won't be able to distinguish whether the oils caused these symptoms, or they are part of the original ailment because of which the patient called the ambulance in the first place.
Why administration of Essential Oils in Ambulance could lead to a disaster?
This could result in wrong diagnosis in ER and/or extend the time to diagnose the patients which for some patients could be life threatening
This could also result in more lab tests to understand and diagnose
which would result in much higher cost for the patient in an already high cost medical system
The Scientific Questions that arise from the above discussion are:
Are all the above consequences worth avoiding known and fully researched medications over decades?
Scientists strived to discover more life saving 'medications'
They diligently followed the research protocols set in place: animal model (mice), if data are compelling then the second step of 3-4 phases of Clinical Trials. This completely ensures the safety of the medication when it is marketed.
However, all this discussion/facts still do not explain how essential oils use in ambulance is combating opiate use in the United States.
Denise Nicholson (Registered and Certified Clinical Aromatherapist) leads the essential oil program at Gundersen Health System because she believes in their benefits and application for use
She believes? You mean we have learnt nothing from
the opiate crisis
20,000-30,000 yearly ER visits because of over the counter supplements (non FDA approved)
TV and media celebrities promoting anything without a scientific basis that could have serious negative effects. e.g. Dr. Axe promoting to eat dirt because he thinks soil bacteria will add to the gut bacteria.
Apparently he has NO knowledge of Microbiology, and does NOT even understand the dire consequences that people could find themselves in, by eating Dirt.
and list goes on….
Here I am compelled to repeat "Insanity is doing the same thing over and over again and expecting a different result."
There is a reason various medical protocols are in place
FDA approval
basic research
exhaustive research on a small animal model like mice
Finally, clinical research in 3-4 different phases.
The obvious reason being to know the safety of the substance or drug being marketed or administered to patients. Without such research data, you can 'believe' for a substance to be beneficial and not have any long or short term adverse effects.
However, believing does not make the compounds safe or treat the diseases as we would like them to treat. I will take a quick example of our famous Dr. Axe from above: his promotion to eat dirt. This is his belief, and NOT science that soil bacteria will enhance the gut health of people. Here is the little secret from a geneticist who has actually handled those bacteria on research bench in a laboratory:
soil bacteria do NOT grow in our gut
As any Infectious disease specialist and CDC would agree that eating dirt can have dire consequences. In the United States, the most common parasitic infection associated with geophagy is toxocariasis, most often caused by the worm Toxocara canis.
Actually, the above example of Media Celebrity Dr. Axe promoting the consumption of dirt as major health benefit, and people following him blindly is perfect example of misinformation causing health hazard.
Why the use of Essential Oils in a hospital setting is detrimental to future medicines/research protocols?
If medical doctors start administering compounds to patients that have NOT been studied for safety, drug interactions, etc. soon there would be no scientific data for anything that hits the stores.
Even now the counters are full of sports supplements, and other consumables where no one knows anything about the safety of those products, or interactions with each other.
CBD and THC are even directly being tested on pediatric population without any data on animals.
Just because we don't see any immediate negative effects with the products we 'believe' are safe and harmless, does not mean we won't see them years later e.g. rise in cancers, Schizophrenia, and other mental disorders.
 The first rule in any research is to have a hypothesis.

What is the hypothesis for administering essential oils in ambulance?
Even Dr. Eberlein did not think to this extent that how essential oils are reducing the usage of opiates? Especially the oils are being given to patients who in his own words "do not come out of hospital with an opiate prescription, because they don't need it".

Where are any basic research studies and clinical studies before essential oils got approved for use in a medical setting? This could be disastrous as in future any doctor or nurse could administer anything to patients based on their beliefs.
There has been some research on compounds from Lavender and Tea Tree Oil that has shown hormone disrupting effects of the constituents. This showed a link between oils and abnormal breast growth in young boys called 'prepubertal gynecomastia'.
There are review articles and case studies showing adverse effects of aromatherapy in patients.

Adverse effects

 ranged from mild to severe and included one fatality. The most common 

adverse

 effect was dermatitis. Lavender, peppermint, tea tree 

oil

 and ylang-ylang were the most common 

essential

 

oils

 responsible for 

adverse effects

.
There is quite a bit of compelling literature that speaks against the use of aromatherapy in health care. Mostly, the meta analysis shows that the evidence is not sufficiently convincing that aromatherapy is an effective therapy for any condition.
Once again I am not against the use of essential oils. In fact I like some essential oils. I am speaking against their use in ambulance or hospital settings instead of medication. If all these 'natural substances' were able to eliminate deadly diseases, scientists would not have worked painstakingly to discover new medicines.
As is apparent from the above article, none of the medical team from Wisconsin (Tri State) has addressed the important question of 'How is Aromatherapy in Ambulance Combating Opiate Epidemic'?
In addition, Meth use has increased 500% in seven years, as reported by major radio networks of Wisconsin, namely WBAY, WKOW.com and WPR in June, 2018.
So what would the Wisconsin ambulance community use to combat Meth addiction?
Incense perhaps?