Yoga, Meditations, Chakra Balancing
We bridge the gap between holistic and medical services, uniting the body and soul together as one. Learn to maintain a disciplined, healthy lifestyle, which is a preventative measure to reduce the occurrence of disease.
As your Life and Health coach, we will help you to:
Explore your motivations and desires
Feel inspired again about your life
Talk about difficult passages in your life
Explore new life alternatives and options
Thoughtfully develop an individualized plan to meet your needs
Connect you with Science-based, reliable, useful resources
Prepare for interviews, including teaching you skills to overcome anxiety
Learn how to use your unique gifts and strengths and work and in life
Have someone to walk alongside you as you make some important decisions about your life, health and career.
Meet Your Coach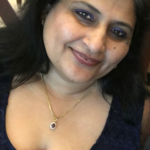 These services are exclusively provided by Dr. Noll. She has thorough knowledge of medicine and science, having done medical research for decades. In addition, she learned Sanskrit at the age of 10, and yoga, meditations, chakras have been part of her upbringing. This unique combination of understanding both the body and soul has enabled her to develop her own distinctive style of connecting with people going through difficult phase of their lives. Dr. Noll is particularly passionate about helping people with addictions. The Scrutinizer would be happy to provide the support and expertise that you need.
Fees and Packages
Every prospective coaching client gets a 1-hour Complimentary Initial Strategy Session by Skype, phone, email or chat. This conversation allows us to get to know one another, determine your needs, and see if we connect and are a good fit for each other. If we agree that it is indeed a good "fit", we discuss scheduling, payment, and make an initial agreement about our new coaching relationship. We work together as a team and you, the client has the power to guide our working relationship to meet your individual needs as we work together.