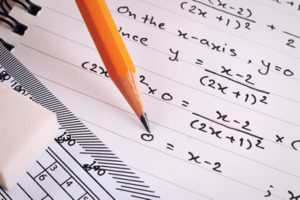 Patient, highly-qualified and fun tutor for the Sciences, based in Portland, Oregon. Tutoring services for students are conducted in person or online for students ranging from High School up to Ph.D., B.S. and other medical disciplines.
Learn in-person or online with flexible tutoring schedules, extensive experience and expertise and clear explanation for all subjects listed.
Tutor Bio
I am a Molecular and Medical Geneticist from OHSU, Portland, OR and have a doctorate in Biochemistry. I have done bench research and teaching in genetics, biochemistry and chemistry for about two decades now. I have taught these subjects to both undergrad and grad students at RIT (Rochester, NY) as adjunct faculty. I have published 20+ articles in peer-reviewed journals and I love to teach. My students have ranged from 8th grade to med school.
I have a good grasp of the subjects and have helped all levels of students achieve their goals. My unique teaching approach keeps students interested in learning and getting good grades. Over the years of teaching, even the students who were not interested ended up loving the subjects I taught them, and went on to doctoral and medicine programs.
I am one of the best scientists to help you achieve your goals. I make the students interested in science and be the best in what they do. I make learning fun and interesting, even dreaded subjects like biochemistry.
---
Tutoring Levels
One to One lessons for students ranging from High School to M.D, Ph.D., M.S., B.S., and other disciplines like Nursing, Chiropractors etc.
Tutoring Subjects
Chemistry

Organic Chemistry
AP Chemistry
Physical Chemistry

Biochemistry & Molecular Biology
Molecular and Medical Genetics
Microbiology
Physiology
AP Biology
---
Policies
Hourly rate: $65
Rate details: For regular lessons, we can discuss the rate and will lower it.
Accessibility: In-person and online
Travel Policy: Within 20 miles of Beaverton, OR 97007
Lesson Cancellation: 12 hours notice required
---
Hours & Schedule
7 days a week, available 12:00pm - 10:00pm PSD
---
A Few Words from Students/Parents
"Clear and patient tutor. I am in a College Level Organic Chemistry class and struggling with certain concepts. I was able to sit down with Meenakshi for a couple of hours and work on those area's I am struggling with. Needless to say after those two hours I felt more confident with the concepts, as well as, felt more prepared for an upcoming exam. I am still a little fuzzy on some of the concepts, but I know that working with Meenakshi some more will be the key. Thanks for all your help and I highly recommend Meenakshi as a tutor if you are struggling with Chemistry concepts."
— Travis
Beaverton, OR
---
"Very knowledgeable and helpful tutor. Meenakshi put in 110% effort to make sure that I understood the main concepts that I needed to know for my exam. Without her help and support I would not have been able to score as well as I did. I highly recommend her!"
— Andrea
Ann Arbor, MI
---
"Excellent tutor! She goes over concepts in depth while explaining them thoroughly and clearly. I've really been able to gain a deeper understanding behind the concepts in chemistry and have improved my test scores."
— Sophie
West Linn, OR
---
"Wonderful to work with. Meenakshi really knows her stuff and comes prepared! She can fill in the parts of the material that the book neglected and will create a schedule with you to cover the material that you need before exam dates."
— Tricia
Portland, OR
---
"Makes difficult content easy to understand. Meenakshi is very kind and willing to help in any way she can to ensure you understand the material. She breaks larger concepts down in a way that is helpful. She helps you identify and focus on goals of self-achievement. I look forward to more sessions with her!"
— Shelby
Beaverton, OR
---
"Meenakshi is a very knowledgeable chemistry tutor. She was very flexible, and she helped our son with his AP Chemistry class. I would recommend her to others, as she's patient, and easy to work with."
— Sandy
Hillsboro, OR
---
"Fantastic first experience. My daughter was extremely reluctant to engage a tutor, overwhelmed, feeling shy about the whole process. But, Meenakshi was fantastic for her to listen to and in just a short amount of time offered her confidence in learning biology! Thankful."
— Kaylene
Beaverton, OR 
---
"Meenakshi is very good at explaining things and does not assume that you know things. She is able and willing to over things from the start and does not make you feel stupid. She is very knowledgeable, prepared, and intelligent."
— Genea
Portland, OR
---
"Great tutor to work with. Meenakshi helps my daughter's AP Chemistry. She is very knowledgeable and very patient. She responds my phone and emails very quickly. Sometimes we contact her at the last minute but she always help to have the lesson scheduled. She is a great tutor to work with."
— H West
Linn, OR
---
"Prepared, patient, and provides in-depth explanations. My niece had a wonderful experience with Meenakshi. Meenakshi starts off by making sure you provide her with the relevant material so that she can prepare for a focused lesson. Then my niece found her patience and her in-depth explanations to be wonderful. She will continue to use Meenakshi through her second and third terms."
— Michael
Portland, OR
---
"Very helpful and caring tutor. My daughter had fallen behind in her high school chemistry class. Meenakshi was very helpful in teaching her key concepts and getting her caught up in her coursework. Meenakshi made sure to follow up with a Skype session to ensure that my daughter understood everything after their face-to-face session was over. I appreciate that she cared enough about my daughter's success to take the extra time. If needed, we would not hesitate to use Meenakshi again."
— Michael 
Beaverton, OR
---
"Very helpful tutor for AP Chem and for Organic Chemistry. Meenakshi can explain clearly and concisely complex AP Chem concepts in a way that helps me understand and retain them. I had been challenged by AP Chem Labs, but after working with Meenakshi, I found it much easier to understand the labs and their results. Also, near the end of the semester, Meenakshi was tremendously helpful with helping me master concepts in organic chemistry. She was also always very well prepared for the lesson, and as a result, I always made excellent and quick progress with her as my tutor. I strongly recommend her for students wanting additional assistance in either AP Chem or in Organic Chemistry."
— Penny Lynn 
Saint Louis, MO
---
"Exceptional teacher and accommodates my sons schedule. My son has been confused in his high school biology class this entire school year because of the educational approach. After a single, one hour lesson with Meenakshi, 3/4 of the way through the year, he had the confidence that he will be able to fully understand the material going forward. Meenakshi will be able to help him review the material from the beginning of the year which, in a very short time, transforms a mediocre year in biology to a successful year with confidence, understanding and better grades for class completion. We are very grateful for vast knowledge and exceptional teaching skills."
— Darcy
Portland, OR
---
"Catching up to moving ahead. Meenakshi helped my son catch up on his work and he is excited to be moving ahead. We will continue to see her and hope to post test score improvement. Pleased after a few lessons."
— Jamie
Portland, OR
---
"Great! She helped me understand more on all the concepts of Ochem. It was good to have a different voice teaching me."
— Gabby Molalla
---
"Outstanding tutor for your Biological Science need! Meenakshi is an outstanding tutor! She has thorough knowledge of any Biological science like Genetics, Biology, Biochemistry and science projects ideas. She is very focused, sincere and knowledgeable about the students need. She can explain critical ideas in a way, so that anyone can get clear conception about what he/she is doing. She is expert and resourceful to grow interest inside kids to learn and research about life science. I recommend highly to get her help for your kid's success."
— Zarif
Portland, OR