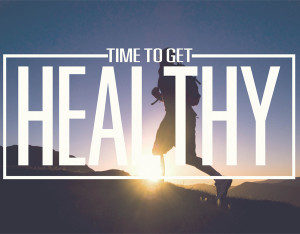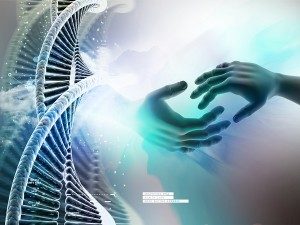 We bring you a wide range of services because each member of our multidisciplinary team has their own specialization. Our services are needed now more than ever because of the extreme misinformation available regarding our health. We're a dedicated team that unfortunately hears from confused people everyday that are lost and don't know who or what to believe. Keeping all this in mind, and the lives we've successfully transformed, we bring you:
                      The following services are exclusively provided by Dr. Noll
                                                  Health, fitness, addiction,                  Unbiased science-based info for you
                                                     goals & life coaching.                             and your company – Medicine,
                                                                                        disease, products & more.
Once again, there is too much confusion and misinformation on food, fitness, and diet. We are human and cannot deprive ourselves for long and this is the reason the diets always fail. People lose weight, then gain more weight back, and the whole vicious cycle ensues. I, as a biochemist and nutritionist on this team formulate personalized plans to meet your requirements that includes eating real food, keeping you healthy, and helping you achieve your fitness goals. Try the FREE introductory session and learn more.    -Dr. Noll
Healthy Delicious Recipes
For the clients who suffer from chronic conditions like diabetes, pancreatitis, hypertension etc, our multidisciplinary team sends weekly recipes straight to your inbox along with grocery list to make your life easier. The recipes are carefully developed to use the nutrients together in a way that they provide maximum benefits, helping to manage your health conditions. Session recaps will be sent to you as well.
We will provide you with reliable, unbiased, science-based information you seek on any disease and its potential treatments. We also help you develop questions for review with your healthcare provider to enable you to make informed decisions about your health. This service is very important because most of the time, the patients hesitate to ask  questions from their doctor. At the same time, there are too many unanswered questions in their minds and they are unclear at what their doctor said. These sessions will bring you peace of mind and empower you to be an active part of your treatment team.
Subscription Services – Both Individual & Employer
We research and write content for Magazines, Companies, and Health Care Providers in the form of company newsletters, or education material based on science-based information, while teaching critical thinking skills so people can make informed decisions regarding food, health, treatments, and not fall prey to misinformation that could ruin their health (if requested by the client, we offer exclusive content as well but for an additional fee). This service is provided for Individuals as well.
Literature Search Service
Writing a thesis or grant or too busy? We will do a complete literature search for you which includes abstracts for each reference and the collection is delivered as electronic media.
We offer to Organizations and Companies Seminars and Webinars on topics related to diseases and their treatments, present science based facts to alleviate misinformation (e.g. on topics of GMOs, organic foods, gluten, vaccination) while teaching critical thinking skills to communities so they can make informed decisions. These Seminar services are provided FREE of charge to any school on request.
Goal Achieving/Life Coaching/Addiction Support
The Scrutinizer bridges that gap and helps the body and soul together as one. Dr. Noll has thorough knowledge of medicine and science, having done medical research for decades. In addition, she learned Sanskrit at the age of 10 and yoga, meditations, chakras have been part of her upbringing. This unique combination of understanding both the body and soul, has enabled her to develop her own distinctive style of connecting with people going through difficult phase of their lives. Dr. Noll is particularly passionate about helping people with addictions. She has written a book on Teen Addiction that will soon be available on Kindle.
Whether feeling stuck in life, battling depression, addiction, want to be healthy, or any other life issues, The Scrutinizer, provides holistic and life and health Coaching that supports you in making decisions that will move you, your career, and/or health forward in a more positive healthy direction for you. During our sessions, we talk and work together to assess the current-status of your existing needs, creating an individualized thoughtful plan of action for you. 
 Fees and Packages
All prospective Research and Coaching clients receive a complimentary 1 hr. initial strategy session by Skype, phone, email, or chat. If we agree that it's indeed a good "fit", we'll discuss scheduling a custom payment plan, and move forward with the initial engagement agreement.
Remember -We work together as a team. We look forward to you guiding our working relationship to meet your individual/team needs.
As Plato said, "The greatest mistake in the treatment of diseases is that there are physicians for the body and physicians for the soul, although the two cannot be separated."